Do you love Celtic music and culture, science fiction and fantasy, or cats?
My name is Marc Gunn. I was nicknamed The Celtfather, and not just because I am a dad. I'm an award-winning rhythm and folk musician. I play both traditional Irish and Scottish songs as well as funny fusions of Celtic music, Sci Fi and cats. I sing my songs while playing the autoharp. I'm also host to the largest Celtic music podcast in the world. I want to share my music and happiness with you!
Listen to St. Patrick's Day Songs on YouTube.
Do me a favor? Request "Mingulay Boat Song" on Celtic Radio from Scottish Songs of Drinking & Rebellion. Find my CDs and Downloads here.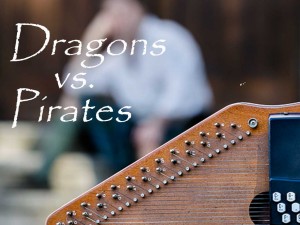 If you love the music, the podcasts, the art, videos, then you might be a Gunn Runner. Find out how you can support the indie Celtic music. Join the Marc Gunn Fan Club. See some of my Top Patrons of the Arts here.