If you like Celtic music, kilts, and you love science fiction… this music is for you!
Marc Gunn is a nerd musician. He fuses his love of science fiction, fantasy, and comedy with his Celtic heritage. You will laugh and smile to songs about Firefly, hobbits, dragons, cats, Star Wars, Star Trek and of course traditional Irish and Scottish songs. He does it all while playing the autoharp. Welcome to the Gunn Runners community. Listen. And don't forget to download some free music!
LISTEN!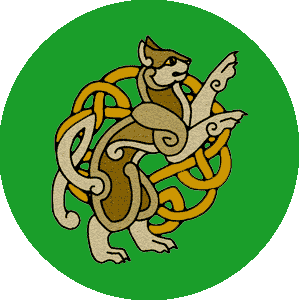 Short Biography of The Celtfather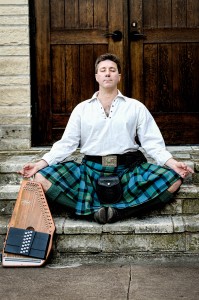 Marc Gunn is a Celtic Geek. He loves Renaissance festivals, science fiction, fantasy, comedy, pirates, dragons and cats. He enjoys Celtic music and all its different flavors from traditional Irish tunes to contemporary Celtic to Celtic rock. It shows in the music he creates on his autoharp. Yes, I said, autoharp.
You won't find many Celtic musicians singing and playing an autoharp, yet still winning awards. It's a unique style of playing that he calls rhythm and folk, playing traditional Irish and Scottish songs and sometimes fusing it with science fiction and cats. It's filk music. The kind you find at conventions, but with an energy that will move you to sing and dance. He has released over 20 solo albums since he started recording in 2004.
Marc Gunn pushes the envelope of Celtic music online. Few Celtic musicians so masterfully use the internet to launch their music careers as he has with free music downloads, podcasts (including the largest Celtic music podcast in the world) and videos. He helps you celebrate Celtic culture through music!
#Celtfather
If you mention me online, do me a favor. Tag me with this hashtag. That way I can find your comment easily.
Subscribe to Marc's Musings for my updates on what's new with my music. But you can also subscribe to The Celtfather podcast and my YouTube channel for more updates.
Here's my latest single: