Podcast: Play in new window | Download
I love Celtic Christmas music about as much as I love classic Christmas music. The holidays are upon us. I'm in the Christmas spirit. I also need to start practicing for this year's Christmas show here in Birmingham when I perform at The Summit Christmas Market in about a week and a half. I have a lot of songs I need to work on, including some new Celtic Christmas songs. Oh! Then there's that hobbit Christmas song. Hmm. I have a lot of work to do.
In the meantime, I thought I'd share my Celtic Christmas practice session with you.
News
What is "Celtic Christmas"? Types of Celtic Christmas
Summit Christmas Market on Saturday, December 14th
Christmas Leprechaun
New EP coming out called Celtic Christmas Songs
My Rating System in the Podcast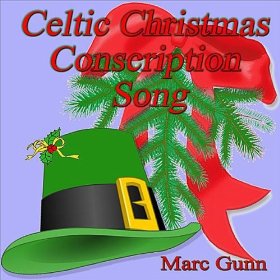 Music:
"The Scottish King of Christmas"
"Rudolph the Red-Nosed Reindeer"
"Christmas Elf Conscription Song"
"God Rest Ye Merry Gentlemen"
"Christmas in Scotland"
from A Celtic Christmas