I love Celtic Christmas!
Who doesn't love Christmas?  I'm ashamed to admit that I didn't for quite a long time.  In college, I learned that it was a pagan holiday which didn't mesh with my evangelical Christian ethos of the time.  The magic of the season died.  I lost most of my interest in it.  I found it again with Celtic Christmas music.
I published my first Celtic Christmas podcast episode in 2006.  All the other podcasts were doing Celtic Christmas shows.  I thought I should too.  I didn't have a whole lot of Celtic Christmas music, but I thought I would share what I had.  However, the music really started to affect me.  I got more and more excited about Christmas.
I even bought some new Christmas music in 2009, Bing Crosby and Nat King Cole.  I was excited about the holiday.  It wasn't the presents that got me excited.  It was the spirit of the holiday.. the spirit as it was conveyed through the music.
When I published the Celtic Christmas Podcast, I immersed myself in Celtic Christmas music.  My Christmas playlist was soon packed full of Celtic Christmas songs from The Pogues' song "Fairytale in New York" to Bing Crosby's "Christmas in Killarney".  I was hooked.
My wife and I went to Germany that year.  We visited several Christmas Markets.  We walked through them, listening to Christmas music, eating roasted chestnuts, drinking Gluwein and I sang a lot of Christmas songs.
Now I have a little daughter.  The magic of Christmas is more magnificent than ever.  I can't wait to take her to see Santa Claus, or watch as she reads "The Night Before Christmas".  Most of all, I can't wait until she starts dancing to the sounds of an Irish fiddle playing a new reel rendition of "Jingle Bells".
What is Celtic Christmas music?
Christmas is not a Celtic holiday.  So technically speaking, Celtic Christmas music is the Christmas music of the Celts.  That's one way to look at it.  However, I think of Celtic Christmas music should capture the feel and character of the Celtic culture much like Celtic music.  Thus, any Celt can record a Celtic Christmas music CD, but it's not necessarily gonna sound like Celtic music or be any good.
I have longed to release my own Celtic Christmas CD.  However, every time I record a song, it doesn't sound "Celtic".  That's why I started writing some songs to fit the character of the culture.  Songs like "Christmas in Scotland" and "Christmas Elf Conscription Song" are more than just Christmas songs to me.  They are songs for others in our Celtic community.
You can read more about my belief of What Is Celtic Christmas music right here.
In the meantime, I have  a compilation CD that came out in 2013 called A Celtic Christmas and a new EP called Celtic Christmas Songs, and in 2014, I released Celtic Christmas Greetings.
I also have a whole website dedicated to Celtic Christmas music.
If you enjoyed this article, get updates (it's free).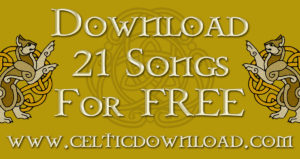 Some Great Celtic Christmas Music You Should Add to Your Collection
Celtic Christmas Singles
Celtic Christmas CDs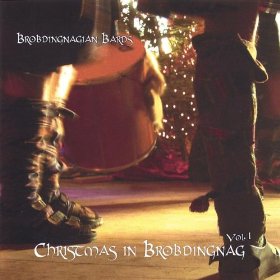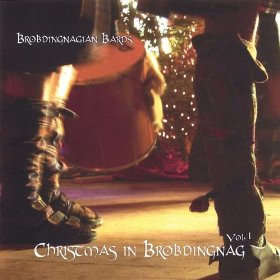 Looking for a Celtic Christmas music performer in Northern Alabama?
Celtic Christmas Greetings Podcast
In 2014, I released a 12-part Celtic Christmas music series called the Celtic Christmas Greetings Podcast. The show highlights my Celtic Christmas music and thoughts of the Christmas season. You can find direct links to the show here:
more to come…
Celtic Christmas Resources
If you're looking for some great Celtic Christmas music, I want to share with you some of the great websites that I started or found that share some of the great music.
If you love Christmas and Celtic music, you should be subscribed to this podcast.  It is absolutely free to subscribe.  It features over 20 hours of great Celtic Christmas music from all the top Celtic podcasts online.
My website with other Celtic Christmas music resources, as well as a few facts about the holiday in relation to our Celtic culture.
The Irish & Celtic Music Podcast has twice won Best Music Podcast in the Podcast Awards.  It was featured on iTunes.  Each show gets over 20,000 downloads.  This link highlights the latest Celtic Christmas shows that are posted on the podcast.