I just dropped off Kenzie for another day at daycare. So far she seems to enjoy it, and I love being able to get some work done.
Irish & Celtic Music Podcast
Today, I hope to finish releasing the Best of the Irish & Celtic Music Podcast 2011. This is my 6th year releasing a Best Of show. I love sharing all these amazing artists with you. This year, I'm adding a poll to the website so you can vote for your favorite song even easier. So please cast your vote.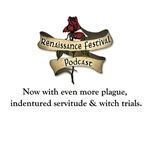 Renaissance Festival Podcast
Tony Artym let me know that we are thirteen episodes away from the 200th episode of the Renaissance Festival Podcast. That's got us all excited as can be. So we are brainstorming one helluva show. You can start celebrating your faire love with our new Ren Fest Podcast T-shirts on cafepress.
Look for a new poll on the website to find out to which Renaissance Festival you will send Matt Ledder this year!
Pub Songs Podcast Out January 15th
A new show will be out in a couple weeks.
What song would you like recorded on video?
I plan to record my first video for YouTube, recorded live in my Cat Cave. What song would you like that to be? Need a starting place? Check out my Irish Song Lyrics website.
Upcoming Shows
My spring schedule is just about filled up. I'm waiting on a couple shows in April and for St. Patrick's Day. Otherwise, I am booked up!
My next show is on Saturday, January 28th in Huntsville, AL at The Maggie McGuinness Pub. RSVP if you want to go. This is a house concert put on by the Irish Society of North Alabama.
The calendar is updated with all my booked shows, including a show on the weekend of March 10th at Scottish-Irish Faire in Midland, Texas.
I am also booked once again at ICON Science Fiction Convention. I need all of my NY Gunn Runners help to get the word out about me at this convention. If you want me back next year, I need your help.
Oh! And I have ONE show only booked in Dunlap, California. It's the California Autoharp Gathering. I can't wait for this event. They are trying to gather all sorts of autoharp musical styles into one gigantic event of autoharp music.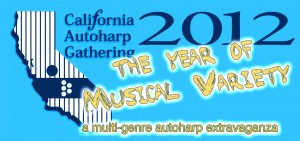 New Group – Gunns & Drums, Date Change for our Debut House Concert
Jamie Haeuser and I officially decided on a band name. The name is Gunns & Drums. Our debut concert under this name is a house concert at Jamie's. A special note for anyone going to the Haeuser Farm House Concert. We had to change the date. The event is now on Friday, February 3, 2012. Please update your calendar and let us know you're coming on our facebook event page.
Additional News from Around the Net