June was a fun month. I got to travel to France for my annual Celtic Invasion Vacations. We had a family trip to the beach. And it ended with me as Guest of Honor at InConJunction in Indianapolis. Best of all, my family join me for that trip as well.
Now it's July, and and it's time to prepare for my two biggest conventions of the year and to start planning for next year. You can hear all about it when you listen to Celtfather Music & Travel.
Upcoming CDs and Swag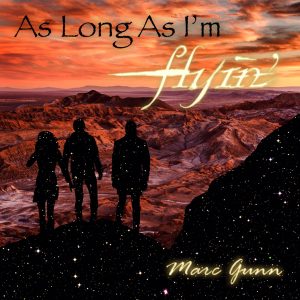 As Long As I'm Flyin'
The new firefly album hasn't had a whole lot of progress in the past month. I did get a few backing tracks from Nathan Deese for a couple songs. But I still have a lot to do. I've done NO mixing.
I do have the new album cover. It was design by Mike McDaniel's. I have the new shirt designed as well. That was made by Myriam Plante. I only need to finish compiling l the songbook before I start printing those
Sea Shanties for Cat Lovers
A couple months ago, I set some goals for the next cat album. So far the response has been mild. I'm starting to wonder if I should turn my focus elsewhere instead of working on a third cat album. Perhaps I should just add cat songs to upcoming albums. Thoughts?
Once the Firefly album is completed, I think I might try Kickstarting the album. I'll need to raise over $15,000 to do it right. I think Kickstarter is the perfect venue for deciding on whether this project will go forward or not…
How to Have a Hobbit Birthday Party
This is a new eBook I released on Kindle. You can actually get it for free when you become a Patron of my music. But if you'd prefer to buy it, click here.
Bandcamp
I've had a Bandcamp page for a couple years now. I just haven't done much with it. But now that my Celtic Music CD Store website is under construction, I figured it was time to start using this website to sell my music and swag.
Go to Bandcamp now if you want to buy autographed CDs. I'm gonna keep the CDs available from now until the end of August. Then I will close down single CD sales. And when you buy any one CD, you will get 3 CDs from the Celtic CD archive. This offer is only good through August. So if there's an album you've been wanting and you love my Celtic podcast, make sure you buy a CD now.
I should point out that those CDs are no longer in cases. But I do include album covers and liner notes as available.
Buy! Buy like the wind!
Videos
I have scheduled videos to be released every Friday to share my adventures on my Celtic Invasion of Brittany. I'm really excited about the next one. It's all about Brittany food. Get ready this Friday for your mouth to water!!!!
In the meantime, I have a Celtic Travel Vlog playlist full of all of the videos I've made so far.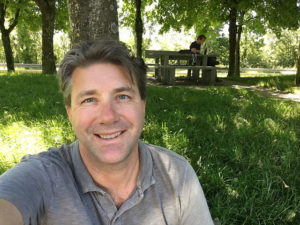 Upcoming Shows
Concert Window
It's been a while since I've done a concert window show. That's partially because my turnout has been so low. But I don't have a lot of shows right now. So I thought I should plan one before the month ends. The next show is scheduled for Friday, July 21 at 7:30 PM CST. This show will be Pay-What-You-Want.
Do you have a song request? Email me.
Pepper Place Farmer's Market. I am back at the market at the end of the month on Saturday, July 29. If your local to Birmingham, come on out and enjoy.
GenCon. This is probably my biggest convention of the year. I also have a LOT of extra shows scheduled. Click the link to see what events are still available. There's still tickets available for the cat show and Nerd Pub Songs on Saturday, as well as the Comedy Cabaret.
Happily, I've been playing at this convention for probably over 10 years. So there is a bit of a routine. But I hope to introduce some new products at the convention to see how they do. You'll see a new tote bag, Celtic heartstrings, songbooks, and a new USB featuring music from 1995-2009. And of course, I'll have the new Kilted Kings' album, Name On My Soul available for sale as well.
DragonCon. Brobdingnagian Bards are booked once again at DragonCon. Andrew McKee, my music partner, has a brand-new CD that he will debut at the con. It's called The Irish Bard. Because of that, we have some extra panels and shows scheduled. See the DragonCon link for details.
As a duo, we have concerts scheduled nightly. We're still waiting to hear about our Concourse shows. We will be doing our annual Hobbit Drinking Songs show. The Tolkien track has dissolved. So look for us under the High Fantasy track.
I have three solo shows planned. I'll start it off with my Friday night Firefly Drinking Songs show. Saturday morning is the Irish Drinking Songs for Cat Lovers show. And of course I will close out the convention with my annual Pub Songs Podcast show with the podcast track.
A Long Expected Party 4. At the end of September, I am honored once again to be the official bard of the Shire at ALEP. This is the type of gathering I go to every three years in Central Kentucky. I am back with Samantha Gillogly and Jamie Haeuser plus all of the musicians who show up with instruments in the Shire. If you love the Lord of the Rings, don't miss this show.
Indiana Renaissance Festival. The following week, I am excited to announce that I will be at the Indiana Renaissance Festival performing the first non-Louisiana Kilted Kings show. It looks like you can expect a lot of shows from me in Indiana this year…
Louisiana Renaissance Festival. Finally, I have two weekends booked with Kilted Kings at the LARF. Yes, sadly, we will only be there for two weekends this year.
In addition, I hope to have my annual Celtic Halloween music special and maybe I'll even do a Christmas internet concert if enough people want to see it happen. We shall see.
As for 2018, I am hoping to book more shows. If there's a venue you'd like to see me at, drop me an email.
New in the Gunn Runners Club
I publish a lot of exclusive content for everyone who joins the Gunn Runners Club. You can get the following podcasts and blogs and more just by joining the cool kids. 😉
Plus, you got early episodes of The Celtfather, Pub Songs Podcast and more. Can you spare $1 per month?