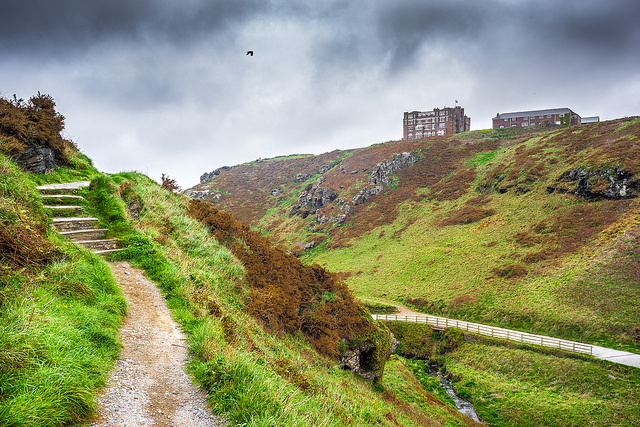 The itinerary for the Celtic Invasion of Cornwall in 2016 is now online. You can now put down your deposit to reserve your spot on next year's Invasion of Camelot. You can listen to the itinerary in a recent edition of The Celtfather.
I'm excited because I may have five Invaders booked by the end of the month. That's a record for my Celtic Invasion Vacations.
I had an inquiry today asking when I expected next year's invasion to fill up. I'll be honest. I have no clue.  I've never had five people send in their deposit before the end of August before. But those five people paid $325 to reserve their spots. And they're also saving $75 off the price of the Invasion. If you want to reserve your spot, that's all it costs.
Now, the next big savings is at the end of October. I expect I'll probably have eight people booked by the next Early Bird Deadline. That's where it gets tricky. Seven or eight people is the minimum I expect to have for this trip to happen. This Invasion, however, I'm attempting something a little different. I want to hire a small van to transport us around Cornwall so I don't have to drive. IF I can find a driver to do that, and IF I can also find a cottage to hold us all, then we might still have 3-5 spots open for additional Invaders. In that case, I don't think we'll fill up the trip until the end of the year.
All in all, this portends to be an exciting invasion. One worth of King Arthur and his knights of the Round Table.