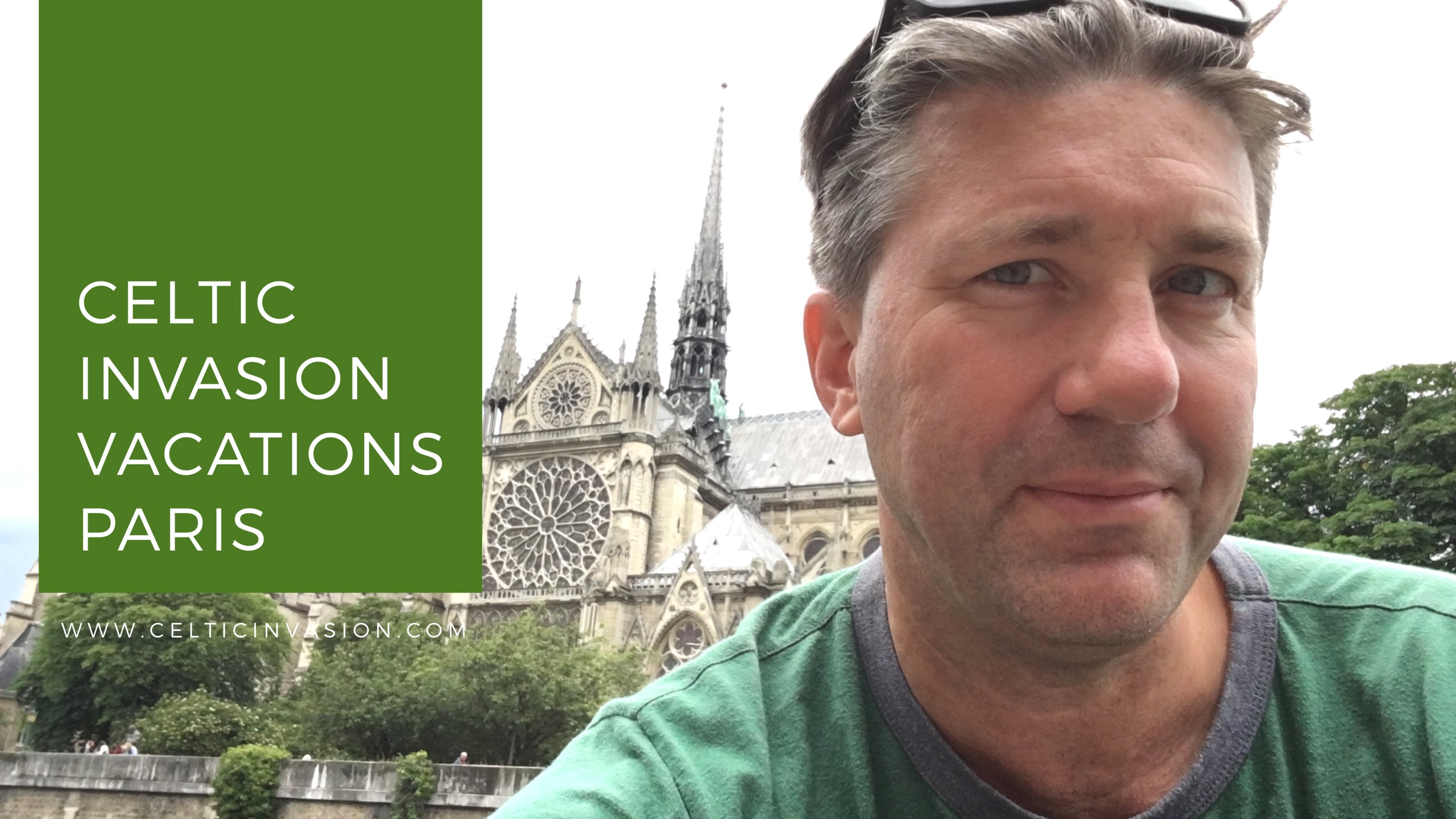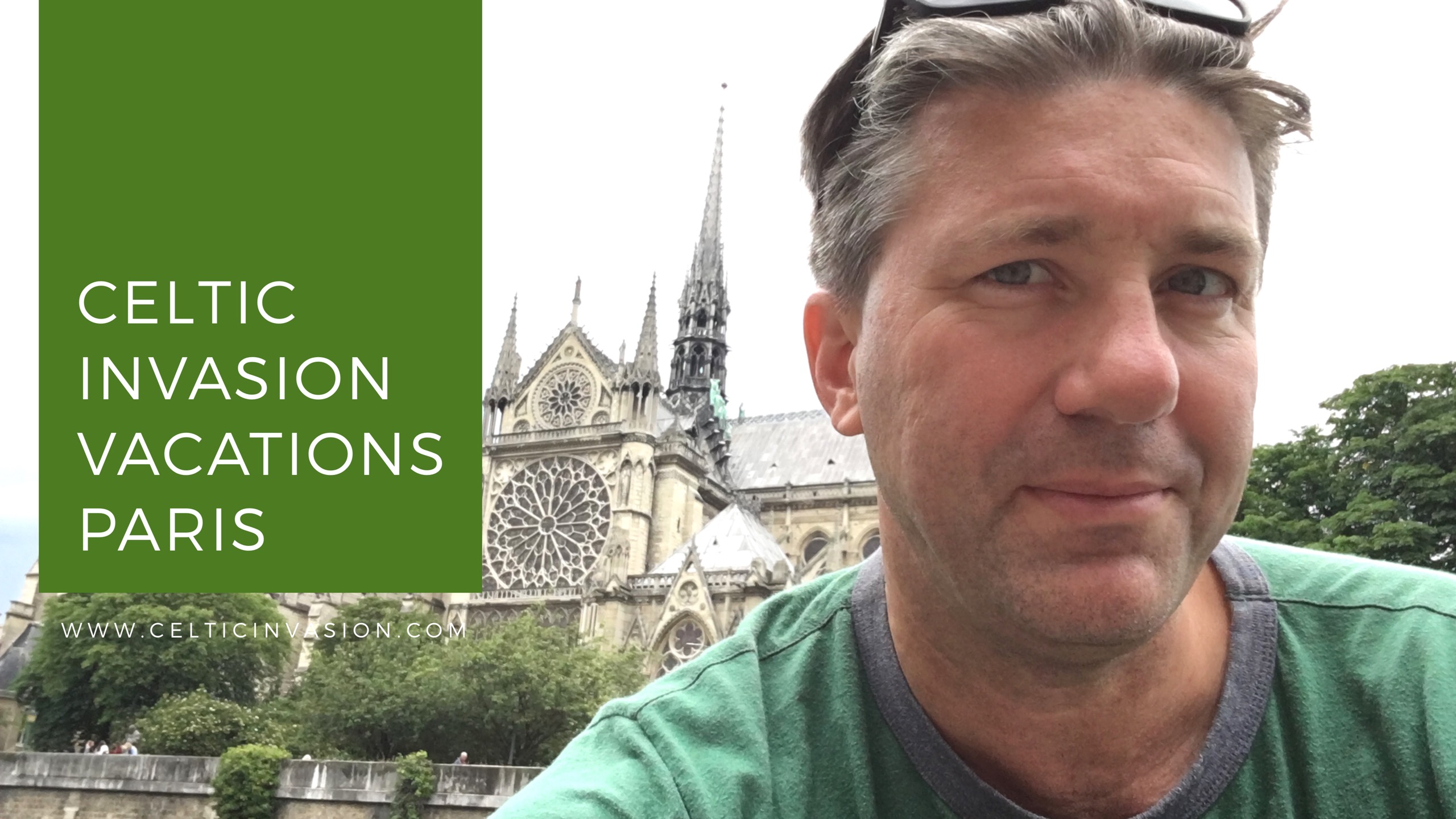 The 2017 Celtic Invasion of Brittany begins. I reserve the first day of all my trips to recoup from jet lag. I flew in on Friday…to Paris. I never been. So I was excited. Almost as excited as the price on my airplane ticket ($950).
The flight over was easy. I napped on the first leg from Birmingham to Philadelphia. I didn't get much sleep from Philly to Paris but I did sleep.
Sleeping on the flight over is helpful to avoid jet lag. It worked too. I was wide awake all day even without much caffeine.
I met up with Kevin at the airport and we caught the long bus ride to Hotel Eduardo 6. It was right by the train station to make Saturday's departure easy.
Kevin and I met Jan and Jim at the hotel. My only plan for the day was to see the Eiffel Tower and to sit at a cafe and eat. We did far more than that.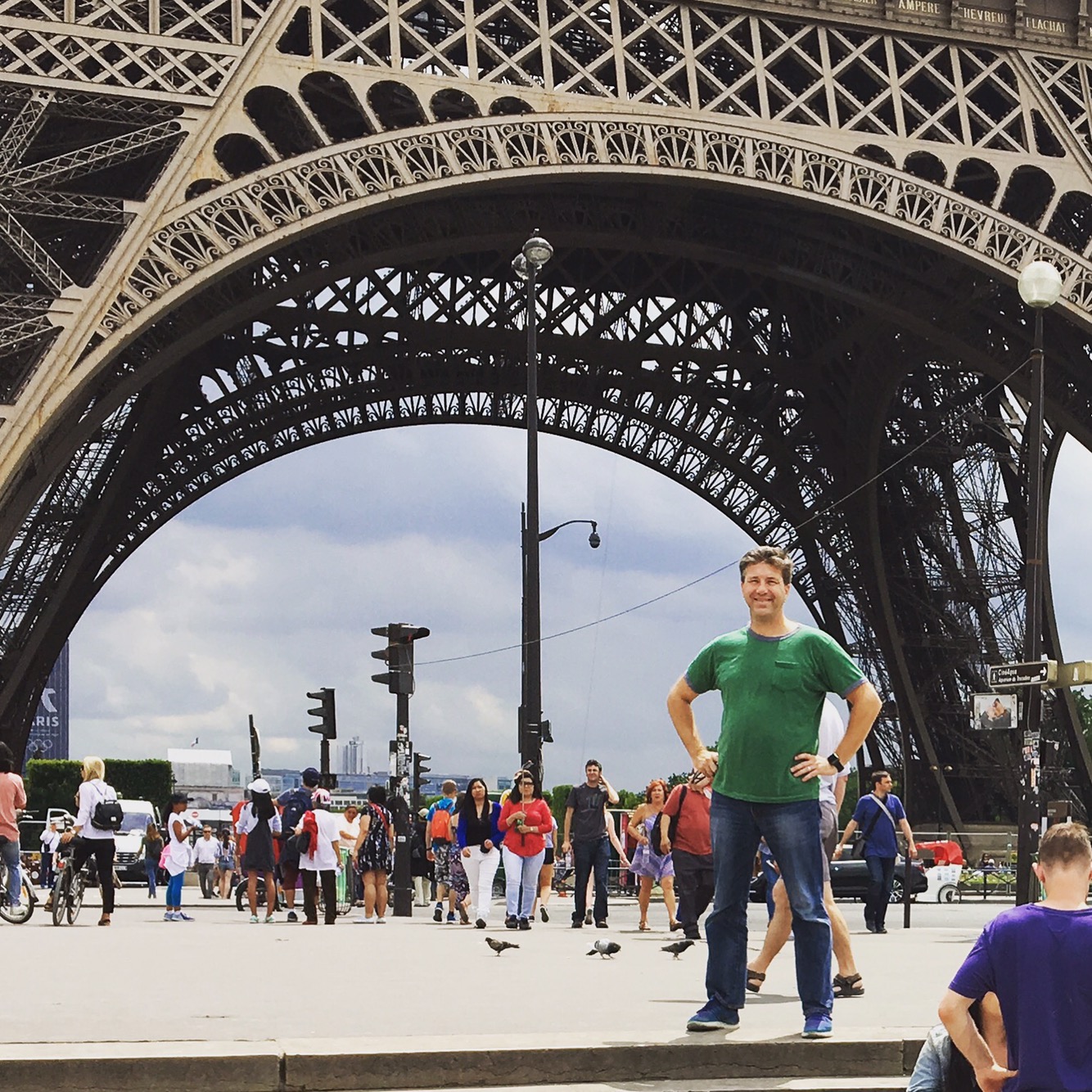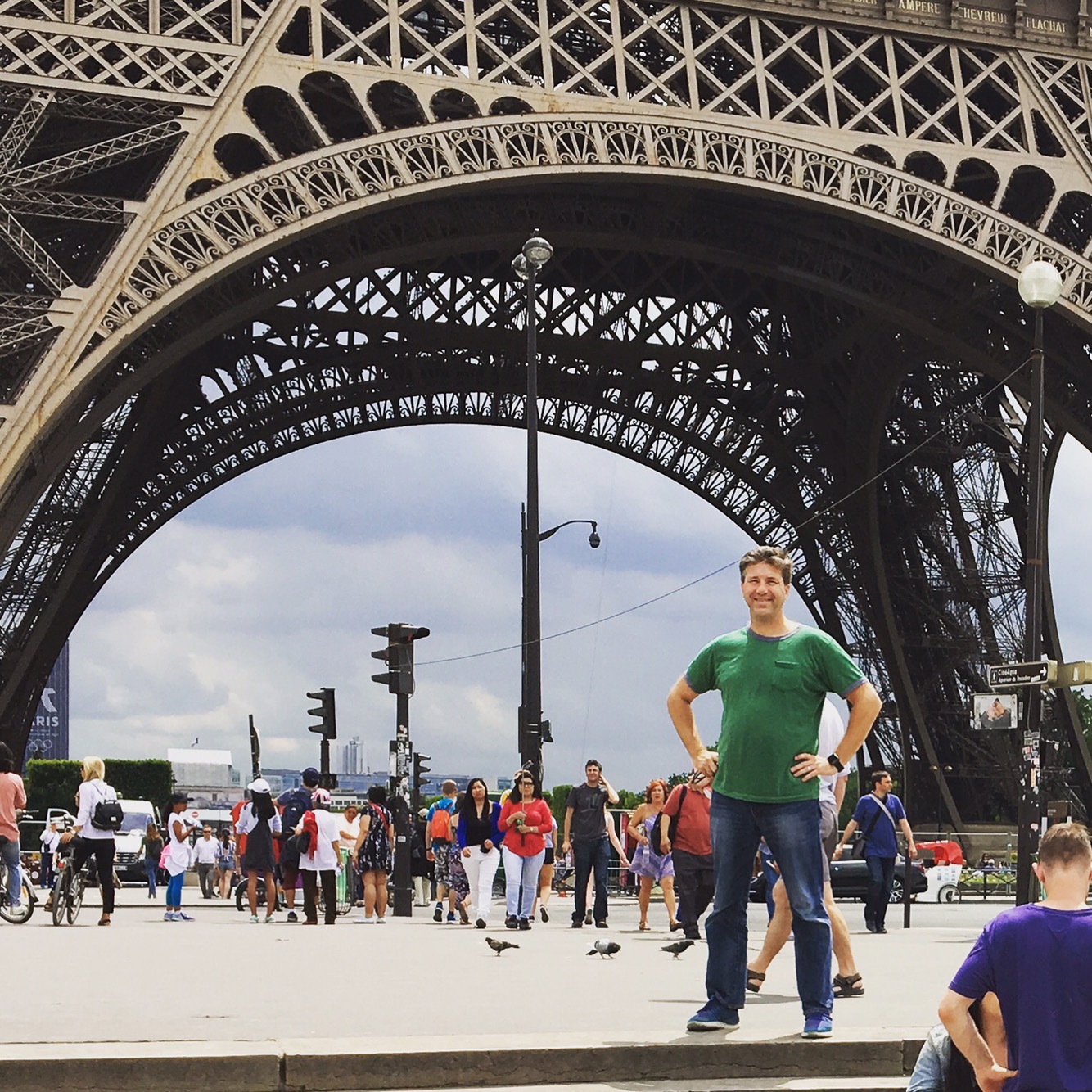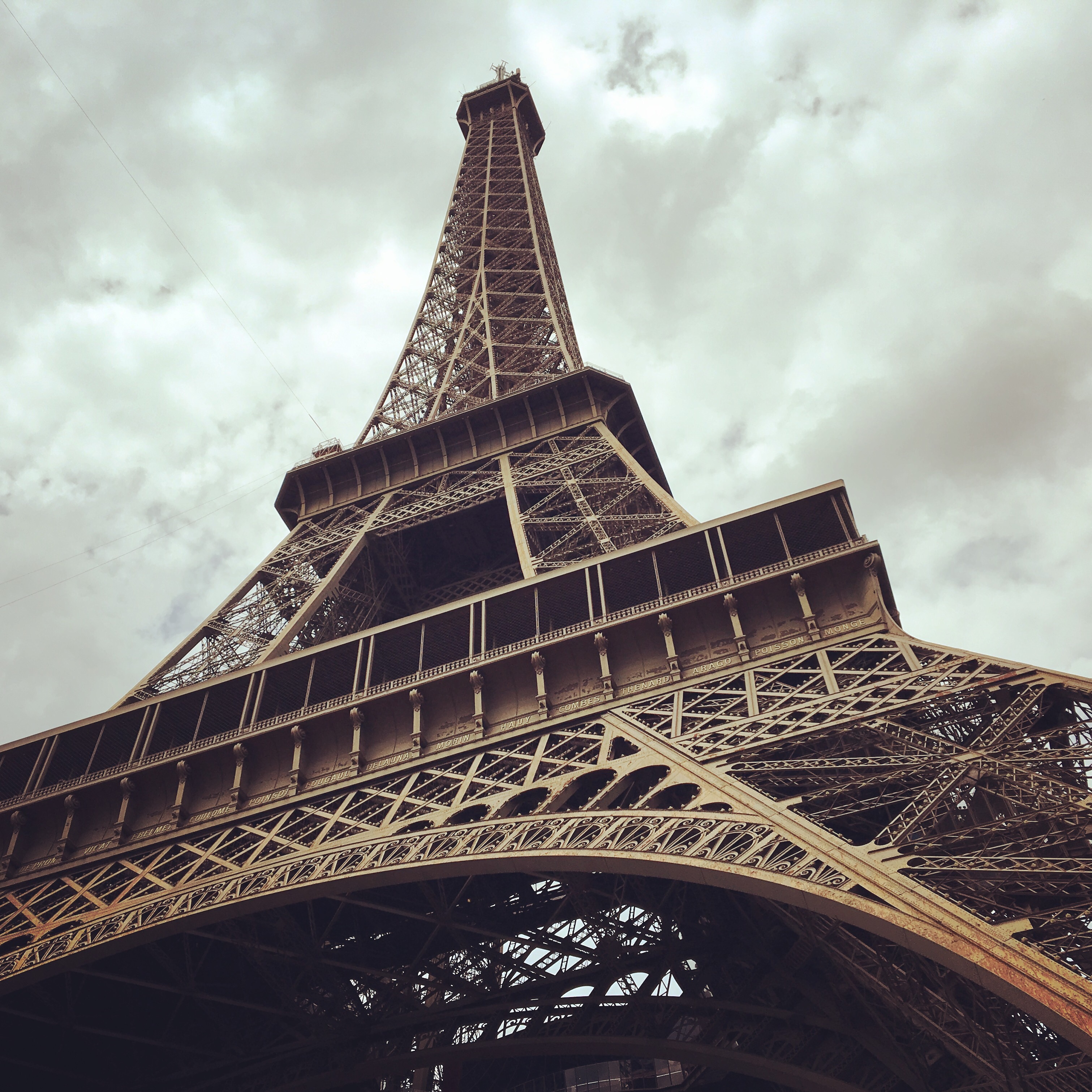 We walked to the tower. It was a bit warm and muggy. But it was good to stretch my legs after a long flight. I shot some video of the day which I'll put into a video later.
The Eiffel Tower was beautiful. Lots of people were lying out in the park in front of it. Gypsies were out trying to distract tourists for a friendly day of pick pocketing. But we were wary.
The walk made us hot. On the other side of the Tower was the Seine. We walked over and saw the Batobus. It stops at 7 tourist destinations like The Louvre, Notre Dame and more. We bought tickets but were late to catch the boat. So we sat on the Seine and cooled down under a bridge. It was lovely and peaceful.
The boat arrived. Jan and Jim wanted to see Notre Dame. So we cruised the river and tried to stay awake with the warm breeze.
Notre Dame was beautiful and crowded. It reminded me of St Mark's square in Venice. The line going inside was insane. No one seemed in the mood for that so we walked over to a cafe. We sat down and ordered food and water.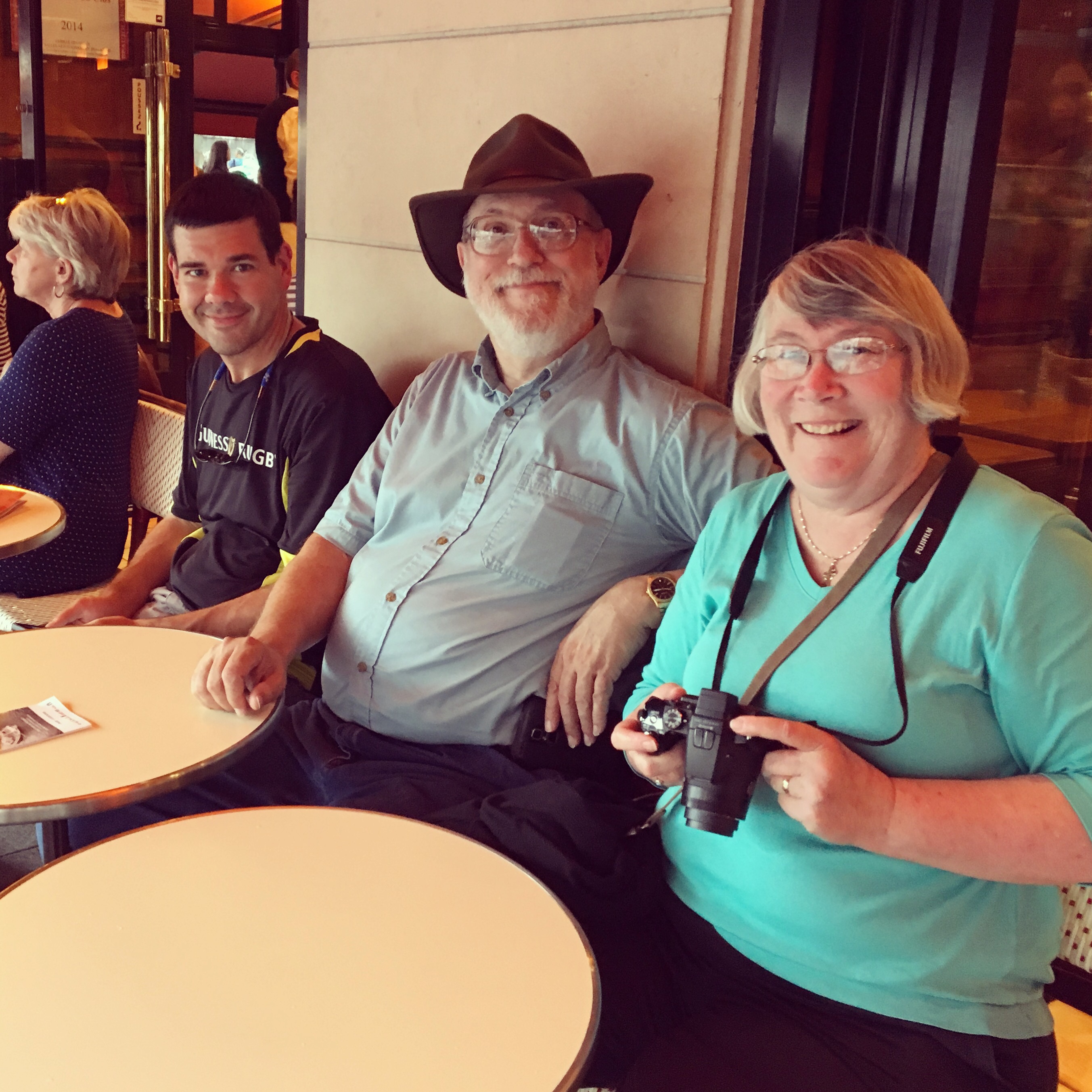 I got some crepes with an almond topping. It was good. The pastis made it better. It started raining. So we relaxed as people ran by.
It was time to go back so we boarded the next Batobus and boated to our destination. Well almost our destination was a lot further than the Louvre. And since there's a metro stop by the Louvre…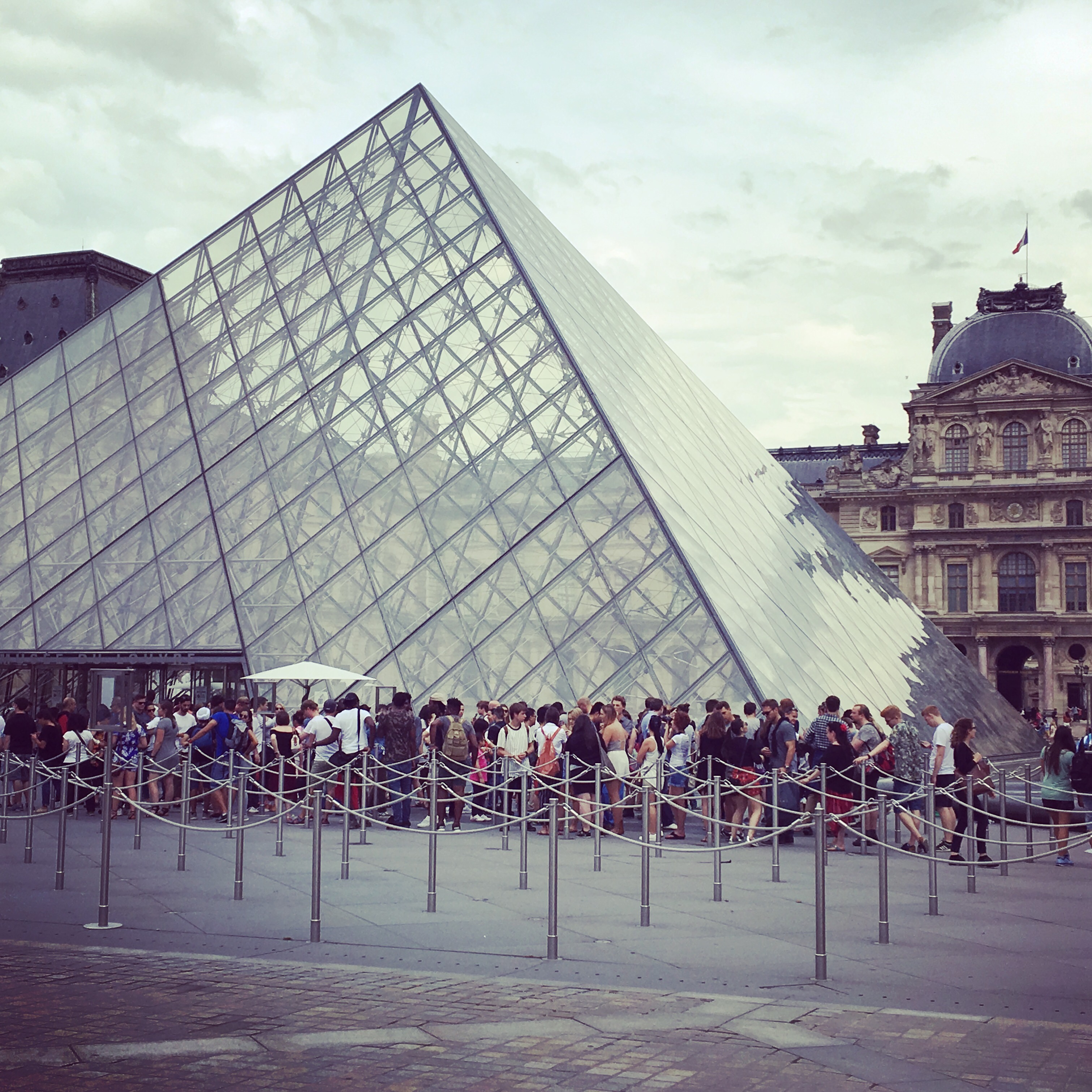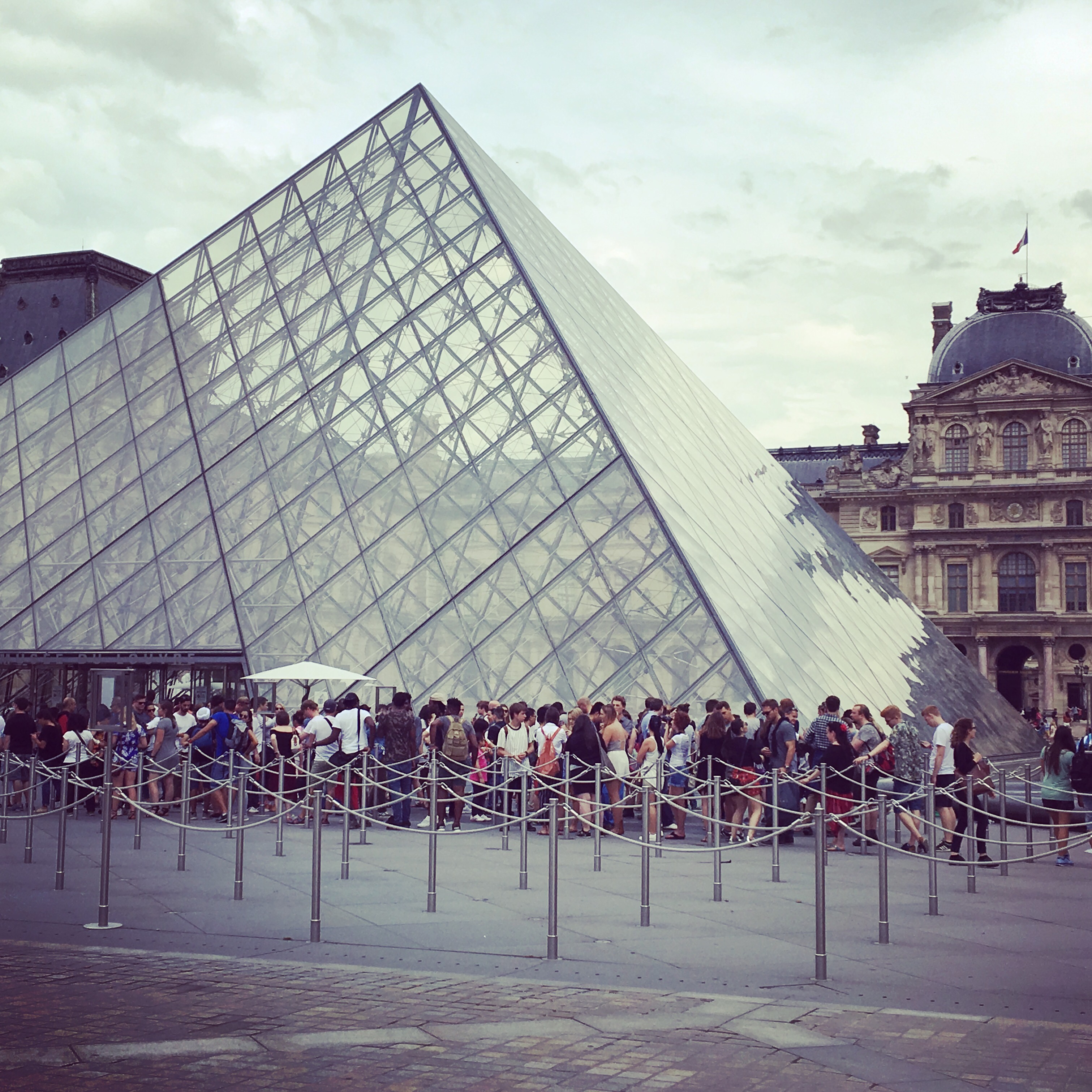 The metro was a little confusing. But locals were very friendly and helpful. Not what I've heard of Parisians. That was nice.
We met Karan on the train. She was an English woman from Bath who moved to Paris 27 years ago to learn the language. She fell in love with the city and never left.
Karan was kind enough to guide us to Selena who arrived. We met her at a cafe before heading back to the hotel.
Now we are on the train to Rennes to officials start the 2017 Celtic Invasion of Brittany!
PS. Mike McDaniels emailed the album cover for my Firefly CD, As Long As I'm Flyin'. OMG! It looks awesome'