I love to share. I built my entire career around giving away free stuff, whether that's free music, hundreds of hours of podcasts, or free videos to watch. You will find me giving you LOTS of free stuff. This page will guide to the hours of freebies you don't want to miss, including: free MP3s, free podcasts, free stickers, free videos, song lyrics, banners, pictures, and more.
Why do I give away so much?
I was there at the start of the MP3 revolution. MP3.com was the mecca of free music downloads. I remember nervously giving away my entire music collection only to find that it helped me climb the charts. By the time the site closed down, Brobdingnagian Bards were literally one of the Top 20 bands on MP3.com. That was due to giving away free music.
As they shut down their virtual doors, the question arose–should we keep giving away free music when they aren't paying us. Nervously, we said, "Yes" again. And our career continued to grow.
It was during that time that I learned an important marketing lesson. People will pay for things they can get for free. That's why I started using free podcasts to promote my music. It's why I offer a full album of free MP3s. It's why I blog and make videos without any expectation of profit. Sure, some will buy CDs. Others will become Patrons of My Music. But I have no expectations other than to freely share this content with you.
Below, I will guide you to my freebies as well as introduce you to the Gunn Runner community…
Are You a Gunn Runner?
Want to join an awesome community of Celtic Geeks? Welcome to the Gunn Runner Family! Let me guide you deeper into the music and entertainment that I share freely with the world. You'll find exclusive mailing lists, more free downloads, banners, stickers and a lot more.
I have a love/hate relationship with Facebook. You'll find the latest news, videos, Facebook live performances, pictures and more. Please LIKE the page and "See First" to make sure you don't miss a single post. Then SHARE posts with your friends.
I have many mailing lists. Each serves different purposes. But I recommend them all.
Marc Gunn's Podcasts
Podcasts are a great way to share information and entertain you. I have three active podcasts, but I've created over a dozen. You will enjoy literally hundreds of hours of music and entertainment on this page by me and other podcasters.
Podcasters and Gunn Runners may share my music as long as you credit me and my website. You don't have to you contact me to do so. But please email me once it's been played. Because I want to tell my fans about you and your show!
Now and then I post my own videos of stuff I enjoy. But mostly, it's a great place for you to share videos of us as well, or make a video of one of my songs. Share it. I give you permission to use my songs for you slide show. Just have fun with it. Send me a link when you post a new video online!
Ever wonder what songs I have written? This is my complete songbook. I try to keep it up-to-date with every new song I write.
They say word-of-mouth marketing is the #1 way to promote anything. My success over the years is entirely due to you sharing my music with others. I compiled a bunch of tips on how you can do this better.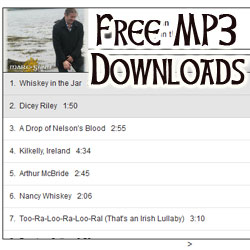 Many Gunn Runners originally found me through one of my many free Celtic music websites. This is my top site with multiple free MP3s from my career.
I want you to have a free sticker. It's a great way to promote my music, and you get something cool to show off to your friends or on you car.
The music industry has changed. CD and digital music sales are declining thanks to streaming music. To make a living as a musician in the 21st century (see this blog), I must rely on the generosity and patronage of my Gunn Runners. With your patronage, you'll get a LOT of awesome bonus content, far more than that minimum $1 recommendation, including: Behind-the-Scenes Podcasts, Stories from the Road, exclusive video concerts, MP3 concerts, and of course my thanks!
There are a growing number of Gunn Runners out there.  Here are a few who I've come to know over the years.
You can view many of latest photos on Flickr. Next time you're at a show, let's take a picture together and post it online!
Here's 7 awesome ways that you can support my music without  paying a dime.
What to show your love of Marc Gunn on your website, blog, or social media site? Grab one of these web banners and link back to www.marcgunn.com or to one of my other websites.
If you have a favorite song, I may very well have the lyrics and chords so you can learn the song quickly and easily.
Since 2000, the Celtic Music Magazine has changed the way you hear Celtic music.  It is the leader in indie Celtic music news. This month electronic newsletter features free Celtic music downloads, news and album reviews by some of the best independent Celtic artists online. 20,000 avid readers can't be wrong!.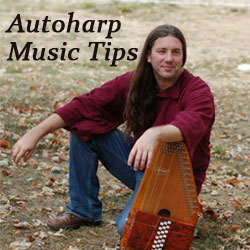 Ever wonder what kind of instrument Marc Gunn plays? Want to know how you can get your own and learn to play it? Marc Gunn compiled this massive resource for autoharpers everywhere so you can become an expert on the autoharp.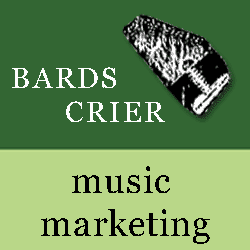 Early on in my music career, I started sharing many of the tips I used to successfully promote my music online. There's a lot of core element tips included that every musician should use to promote their music. It's a great read for musicians.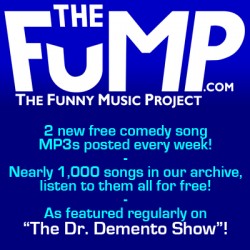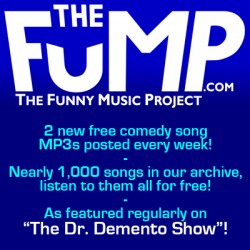 Some of my most-popular songs are my funny ones. I have a big catalog of funny songs which is why I joined the Funny Music Project. This website shares free comedy songs 3 times per week. And of course, many of the songs are still featured on the still active Dr. Demento Show!
This is the premiere Celtic Radio station online. It features a lot of amazing Celtic music from around the globe from the indies to the major labels. It also play my Irish & Celtic Music Podcast every week.
If you live in North Alabama, subscribe also to the North Alabama Celtic Music Calendar.
Not Free, But Worth Learning More
Though I believe patronage is the future of the indie musician, many Gunn Runners still want CDs, MP3s and swage. I started my own record label in 1995. Mage Records is a vibrant label with over 50 albums in my catalog.  You'll find music from all of my projects from Brobdingnagian Bards to Firefly to cats and even my Celtic compilation CDs which benefit Celtic non-profits (over $20K donated so far).
You can join Marc Gunn for the trip of a lifetime when you travel the world with him. Good food. Good drink. Good company.
I have a MILLION projects that I work on, but I don't multitask well. So I thought I would make list of some of my many projects with the hope to share with you and engage my own mind.