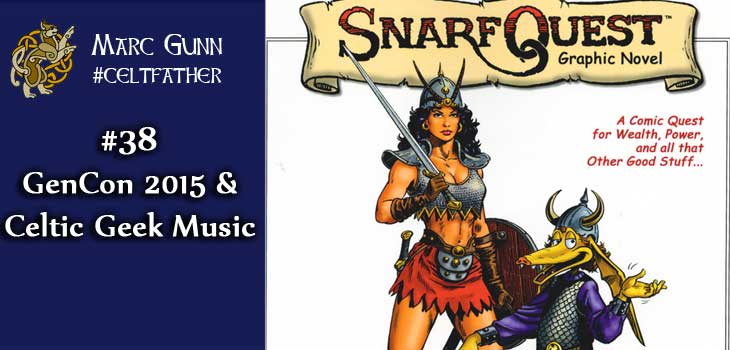 GenCon was a blast this year! The Firefly Drinking Songs show was packed, the Cat Lover's Show was pretty good but needs some more work, and the SciFi Drinking Songs Show is going to be changing into the Celtic Geek Drinking Songs! The title is in flux, but that's the plan. Busking went really well (one of the perks of GenCon) – and as a bonus, we were able to play some new songs that went over really well!
The On-the-Road-to-GenCon Episode will be posted for patrons soon! And DragonCon plans are in the works… check back in for more news!
To subscribe, go to iTunes, or go to Celtfather.com where you can also join my mailing list. This show is sponsored by my Patrons at marcgunn.net. Your generous monthly donation feeds a human family of three and half plus three cats. Post feedback in the shownotes, use the hashtag #celtfather on social media, or email me marc@marcgunn.com
 Mentioned This Week on The Celtfather #38
GenCon Shows

Firefly Drinking Songs
Cat Lovers' Show
SciFi Drinking Songs

The new GunRunner Page is live! Due to the generous support of my patrons and GunRunners, I'm closer to making a full-time career of being a musician. Visit my page, and see how you can get involved!
Games for 4-5 year olds at GenCon
Busking with New Songs
The Kilted Kings will be at the Louisiana Renaissance Festival! Randy Wothke will be joining me this season!
Come see the Marc Gunn show at the Urban Cookhouse Farmer's Market this Saturday, August 8, at 9am!