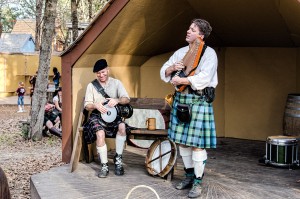 This summer, I did a big push for my new Steampunk CD, Pirates vs Dragons, over on CD Baby. It was a huge hit. The album climbed to #9 on the largest indie music site in the world. I think I sold 112 copies of the album on CD Baby. It stayed at the top of the charts for about 3 weeks.
I've done many Top the Charts events over the years. Don't Go Drinking With Hobbits climbed to #9 on the Amazon Folk Charts. How America Saved Irish Music hit #244 of all Amazon music, climbing to #1 of Traditional Folk and Traditional British & Celtic Folk. Not Every Day Is St. Patrick's Day even hit #5 on the iTunes World Music Charts.
This Thursday, February 2nd is the official release of Name On My Soul by Kilted Kings. This is a fantastic album with Heroic, Celtic World music. It will move your feet and give you some wonderful songs to sing. I believe is full of inspiration and heroism, something our country and our world needs right now.
Originally, I was planning on pushing it to the top of the charts on CD Baby. I've decided instead to focus on iTunes and…
Billboard World Music Charts
Last fall, The Gothard Sisters charted on Billboard. If you're not familiar with them, they're a small independent Celtic band from the Pacific Northwest. They're touring a lot and tearing it up online. I've been playing their music on the Irish & Celtic Music Podcast for years. I love their music and it was inspirational to see them on the Billboard World Music Charts.
I believe we have the ability to top the charts on Billboard just like they did. But I need your help!
Here's What I Want You to Do on Thursday, February 2, 2017:
1. Buy the single "Name On My Soul"
2. Complete your album by buying Name On My Soul
3. Listen to the album all day long on Spotify or YouTube
4. Tell your friends!
In order for this to work, I will need at least 200 sales online. But I also need you to stream the album on Spotify and YouTube.
Streaming music is one of the big keys to charting that I have ignored over the past few years. Billboard Magazine needs to that people are listening to your music online, not just buying it. So I want you to go on over drive. If you have Spotify, I believe you'll be able to listen to the album on repeat on February 2nd. If not, I will have a playlist that you can listen to on YouTube. You will be able to enjoy the album for free all day long.
If you buy the single too, then I'm fairly certain Kilted Kings will break into the Billboard World Music charts.
Will you help?
Remember to share the streaming links on Thursday. I will send out an email to everyone who is subscribed to my mailing list. So sign up and lets make history!
Here's a little bit more about the chart topping event and a song from the album.

How Did We Do?
For starters, the overall sales were disappointing to say the least. Nevertheless, I gained some valuable insights into the process which I can't wait to share. So let's go.
Album Release Promotion
I feel like I did a LOT of pre-promotion for the release of Name On My Soul. Starting two and a half weeks before the release, I played one song on Facebook Live every day. To me, it felt short and sweet. Those videos served me well for growing my Likes on Facebook. I spent money promoting those videos and gained some decent reach. In every show, I promoted the CD release date along with other Marc Gunn music biz news.
The week after that I tried migrating to YouTube but ran into technical issues. So halfway through the week, I moved back to Facebook Live. There was definitely a dip in people watching my 10 am weekdays show.
Trouble hit on the week of the release. On Monday, I was hit with a fever from Hand, Foot, and Mouth Disease. This is a virus which normally hits kids. This is the third strain I have gotten from kids of this bug. None of them were affected. But on Tuesday, my hands started getting bumps on them. I went to the doctor and got some Prednisone for the pain. If you watch my Wednesday show, you might notice I'm forcing a smile because my hands were hurting as I played.
I had to cancel the Thursday show as well as the Thursday evening CD Release Party I planned for Concert Window. I was bedridden most of the day. But I still tried to do my best to promote the album with numerous emails to my many mailing lists.
I continued similar promoting the album on Friday and while most of the pain was gone by Saturday, my hands were still blistered and starting to peel. Then on Sunday evening, I was struck with a stomach virus. That put me out of commission again. It wasn't until yesterday that I finally well enough to finish this week's Irish & Celtic Music Podcast.
Music Video
One of my biggest and best accomplishments for this album release was a music video for "Slainte Mhaith". I finished the video right before the daily videos. I have noticed that music videos like this did more for growing my Likes than pretty much anything else.
In just two weeks, the video has racked up 10K views, 248 Likes, 175 shares, and 20 comments. The comments had quite a few newbies to our music.
Compare that to "A Pirate's Confession", six months after it was released, it has 20K views, 76 Likes, 53 shares, a 1 comment.
Okay, that's the original file I promoted. There were more than that, but nevertheless the release of "Slainte Mhaith" strikes me as a big hit. B
Now that said, I think I would've done MUCH MUCH better if I made a music video for the title track, "Name On My Soul". That song sells the album better than anything else I do. I just need to come up with a concept.
Advertising Expenses
It's easy to promote posts on Facebook. I used promoted posts to promote various videos and podcasts I offer to try and spread the word about the CD release.
/MarcGunnMusic = $93.34
/KiltedKings = $30
Total Spent Advertising on Facebook = $123.34
How Well Did the Album Sell?
First, I should point out that this album was partially funded via Kickstarter almost a year ago. I say partially because there about $2000 of expenses I did not plan on. So we still owe a lot of money for this album.
Because of the Kickstarter, 72 of my and our fans already pre-ordered one or more copies of the album.
I also forgot to make one track available when I put the album up for pre-sale. Usually, you can set that up so that if someone buys the album before it is release, then the buyer will get one specified track. That track will chart better as a lead up to the album release. And I think all of those pre-release sales help the album chart better when the album is officially released.
On the face, I was excited to see the album hit #13 on the iTunes World Music Chart. That sounds pretty dang awesome. No, it's not the #5 that St Patrick's Day hit a few years back, but wow! Right?
Not exactly, apparently.
CD Baby offers a preview of Sales and Streams for Apple Music, Spotify, and iTunes. Here's the results:
Those listens are probably me playing my album. I use Apple Music primarily when I stream music.
This is pretty cool to see. Assuming, each person listened to the entire album, that's 51 album listens.
YouTube = 87 album streams
This number is a guestimate based on the lowest number of video views on YouTube.
iTunes Album Sales = 3
iTunes Downloads = 93
This was a bit confusing. The report lists on 3 album sales, but looking at the fairly even distribution of track sales, I assume there were a total of 12 album sales in all.
So that means, 12 album sales is enough to hit the #13 spot on the iTunes World Music Charts. That is Fascinating!
CD Baby Downloads = 2
CD Baby Physical CDs = 1
Youch! I don't know what I was expecting, but it was a LOT more than these numbers. Obviously, I didn't spend much time promoting CD Baby as a sales spot, but I still expected better.
So a rough guess as to how much we made from the CD Release… $100. Again, ouch. That means we lost money with the advertising.
Failures and Lessons Learned
Aside from getting sick, I made a number of mistakes. Top of that list is not looking at the success and failures of the Pirates vs. Dragons album release last summer. I broke down the release and all of the pre-promotion I did for the album on that page. I should've used that information.
I believe the "Slainte Mhaith" video did better than the Pirates vs. Dragons videos. It had a lot more shares. But I was disappointed that those shares did not equal album sales. Of course, I have not yet retargeted those viewers using Facebook Ad. I know I can do that. I just don't know how, yet. Perhaps that will turn these results around.
The other thing I didn't offer with this release was incentives like with Pirates. I offered a 40% discount which I can't do on iTunes. I did briefly think of ways to incentivize sales, but I didn't do it. I should've created or offered a bonus to anyone who bought the album.
Obviously, I never hit the Billboard World Music Charts either. From what I understand, I need about 200 sales to do that.
Of course, one of the things I did not do for this album was try and promote it with creative good keywords, like I do with so many albums.
While I am disappointed with the overall sales, I'm still hopeful the album will gain more traction as I get it out into the world. It's a good album with a lot of tracks that will work well on Celtic and folk radio. So here's hoping future sales are brighter.