Podcast: Play in new window | Download
Spread Celtic Music Love with joyous Celtic music from Ryan MacNeil, Ciana, Na Skylark, Bellow Bridge, Forkroot, The Gatehouse Well, Hibernia, The Jeremiahs, Jodee James, Natalie MacMaster/Donnell Leahy, Dom Duff, Screaming Orphans, The Founding.   http://celticmusicpodcast.com/
Listen and share this podcast. Download 34 Celtic MP3s for Free. Subscribe to the Celtic Music Magazine. This is our free newsletter and your guide to the latest Celtic music and podcast news. Remember to support the artists who support this podcast: buy their CDs, download their MP3s, see their shows, and drop them an email to let them know you heard them on the Irish and Celtic Music Podcast.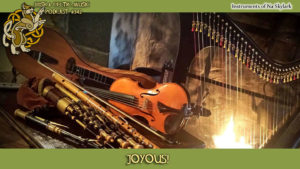 TODAY'S SHOW IS BROUGHT TO YOU
BY CELTIC INVASION VACATIONS
Don't just see the world. Go on a relaxing adventure with a small group of Celtic music fans, just like you. We won't see everything. Instead, we will stay in one area. We will get to know the region through it's culture, history, and legends. You can help me decide where we should go into 2019. Subscribe to the mailing list to join the invasion at http://celticinvasion.com/
THIS WEEK IN CELTIC MUSIC
0:03 "Cearcall A' Chuin (The Ocean's Circle)" by Ryan MacNeil from Shuffle
4:24 "Huish the Cat-P.M. Donald MacLean of Lewis-Lochiel's Welcome to Glasgow" by Ciana from Rubicon
8:46 "The Little Red Lark/The Kilfenora Jig" by Na Skylark from Old Ceol
12:52 "The Knocknaboul Set" by Bellow Bridge from Cautionary Tales
16:45 "Opus in the Breeze" by Forkroot from Water & Shade
19:45 CELTIC MUSIC NEWS
20:57 "Maggie" by The Gatehouse Well from And the Sparks Did Fly
24:37 "Bo na Leath-adhairce" by Hibernia from Wide Waters
27:07 "Derry Gaol" by The Jeremiahs from The Femme Fatale of Maine
30:32 "All the Way to Avalon" by Jodee James from Lady of the Fountain
35:29 CELTIC FEEDBACK
38:07 "The Chase" by Natalie MacMaster/Donnell Leahy from One
43:38 "Klask Ar Wagenn" by Dom Duff from K'kwll
49:30 "Handsome Johnny Flynn" by Screaming Orphans from Ballads Rule OK
55:02 "Piper's Folly" by The Founding from Form
The Irish & Celtic Music Podcast was produced by Marc Gunn, The Celtfather. To subscribe, go to iTunes or to our website where you can become a Patron of the Podcast for as little as $1 per episode. Promote Celtic culture through music at http://celticmusicpodcast.com/.
THANK YOU PATRONS OF THE PODCAST!
Imagine a world with no Celtic music. Sounds pretty horrible, right? All you have is boring music being shoved down your throats by big record labels. You wouldn't get to experience the incredible music shared each and every week in the Irish & Celtic Music Podcast. Our incredibly generous people bring you hours of great Celtic music. You can help celebrate Celtic music and culture and keep this show running every week. Become a Patron of the Podcast at http://patreon.com/celticpodcast
Thanks to our Celtic Legends: Bryan Brake, Nancie, Hunter Melville, John Bilderback, Kevin Long, Annie Lorkowski, Derek Lineberry, Lynda MacNeil, John Sharkey White II, Theresa Sullivan, Shawn Cali. Thank you SO much for supporting the show!
CELTIC PODCAST NEWS
* Helping you celebrate Celtic culture through music. My name is Marc Gunn. I am a Celtic and Geek musician and podcaster. This podcast is dedicated to the indie Celtic musicians. I want to ask you to support these artists. Share the show with your friends. And find more episodes at celticmusicpodcast.com. You can also support this podcast on Patreon.
The 2018 Irish & Celtic Music Podcast t-shirts are now on sale. Find those shirts in our store at bestcelticmusic.net.
I got an email from Iona last week. They said they are about to release final CD. The band is not breaking up, but the changing music industry is forcing them to change how they release music, or in their case, stop releasing it.
This is a good time to point out that if you enjoy the music of bands in this podcast, there are several important things you can to do. If you still buy CDs, buy one from one of these bands. If not, buy downloads or band merchandise. Or if you're streaming music (outside of this podcast, of course), then follow the bands on Spotify or whatever streaming website they prefer.
Finally, I'm planning to do more Spotify promotions. So if you have any Celtic music playlists on Spotify, I'd love to hear from you. Drop me an email.
If you want to find 11 more ways you can help support these bands, go to songhenge.com. This simple easy list will do a lot to help your favorite bands succeed.
VOTE IN THE CELTIC TOP 20
It's easier than ever to do. Just list the show number, and the name of one or two bands. That's it. You can vote once for each episode help me create next year's Best Celtic music of 2017 episode. http://bestcelticmusic.net/vote/
I WANT YOUR FEEDBACK
What are you doing today while listening to the podcast? You can send a written comment along with a picture  of what you're doing while listening. Email a voicemail message to celticpodcast@gmail.com
Michael Finlay emailed: "Just letting you know, I'm a new listener, though I should have been listening ages ago. I'm from Chicago but my Dad was from Liverpool, and I spent quite a lot of time in the British Isles. I'm deep in the bowels of NaNoWriMo at the moment and your show has been providing me with the most perfect soundtrack to keep my butt focused on finishing this project. You're doing amazing work. Thank you!"
Trish Bartley shared the first podcast of 2018 on Facebook and wrote: "This week's podcast is full of gorgeous songs to drive by! Makes my 45 minute commute "almost" too short. Lol. Thanks Marc Gunn! Awesome job!"
George Mears emailed: "Marc, I've been a lurker for years as I've stumbled through adulthood, fatherhood, husbandhood, and school. I've become a patron but I didn't see any opportunity to make a one time donation, which i'd like to do for all the … years I've been mooching. Any easy answer or should I just mail you cash?"