After publishing my recent blog "Patronage in the 21st Century", I realized not everyone who enjoys my music realizes how crucial patronage is in this day and age. That's why I decided that October is my Patron Pledge Drive month. My goal is to raise awareness for Patreon by giving you lots of free content. I have scheduled several live shows…for free. I'll have extra podcasts. I've even created lots of free bonus content for subscribers to my mailing list. This is all coming very soon.
Free has always been a big part of my marketing strategy. But now, I realize I need your support so that I can keep giving. To kick it off, I wrote this blog to share some of what you can look forward to in October.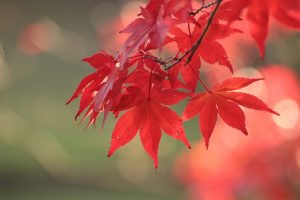 Patrons Unlock Weekly Facebook Live Concerts in October
I didn't schedule many live shows in October. Yes, I'll be at Johnnie MacCracken's and Pepper Place Farmer's Market. But that's all I had when the month started.
Then I hit a big milestone on Patreon. I now earn over $400 per month due to the generosity of patrons! For that the reason I decided to record three thirty-minute concerts on Facebook Live. You can see me each Tuesday at 11am CDT performing for your pleasure.
If you have a song request, you will need to be a patron. Because these shows are Patron's Picks. Just sign up to become a patron of my music.
The shows are all free, as I said, and you will be able to replay them even if you can't watch them live.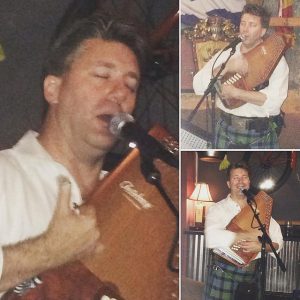 Last Chance to See Marc Gunn at MacCracken's This Year!
I play at Johnnie MacCracken's nearly every month of the year. My last show of 2016 is on Saturday, October 15th. It's in Marietta, Georgia.
If you live in the area, I would love to turn this into one big party. So please help me spread the word. And keep an eye on Facebook. I'll be posting a bunch of videos from past shows.
Dates Announced for Celtic Invasion of Brittany
The dates are for the 2017 Celtic Invasion of Brittany are scheduled for June 3-10. If you want to join me, you'll need to send in your application. If you do it by October 31st. You can save!
If you're looking for an itinerary, my apologies. I have no details about the trip other than we'll be in Brittany, which is Northwest France. But this has never stopped us from having amazing adventures together.
Kilted Kings Booked for Louisiana Renaissance Festival
Kilted Kings are booked for the full run of the Louisiana Renaissance Festival. Our debut album Name On My Soul should be fully mixed by October 7th. My  hope is to have the full album on sale at the festival during the first weekend of November. The official release will be announced once I know when I can send out copies to everyone who Kickstarted the album. I'm aiming for around mid-November.
Check the website for where we'll be performing at the faire.
Coming Soon: The Quasor Podcast
I'm trying to finish up the Pirates vs. Dragons Podcast so that we can launch my next podcast–The Quasor Podcast. This is one that is being produced by David Reiland (producer of the Renaissance Festival Podcast). It continues the story that ends in the PvD podcast, but it's longer. Instead of being read, it will be an audio drama with lots of music by yours truly. Stay tuned for details.
Marc Gunn's 3rd Annual Celtic Halloween Show
It's time once again for my annual Celtic Halloween show. I'm excited to continue this video tradition. Each year, I release good 30+ minute concert of Halloween music, all for free. The show will come out at the end of the month. I don't know yet if it will be live or pre-taped… Stay tuned for details!
Big Damn October CD Sale!
It's time to clearance some old CDs. To that end, the more CDs you buy, the more you will save. Buy two CDs and save 10%. Buy three and save 20%. All the way up to buying 7 CDs and saving 60%!!!
I don't think I've ever done a sale as big as this. So go buy some CDs. I will autograph any that you purchase. Save money on autographed CDs right now!
Kenzie's Birthday on October 27th
The last thing I want to share is that Kenzie's birthday is on October 27th. My big girl turns 6 years old. Can you believe it? She's grown so big, smart, and pretty. Happy birthday Kenzie!