Podcast: Play in new window | Download
Day 76: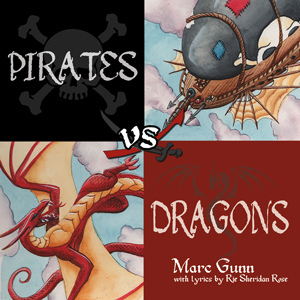 Now that I have finally finished the album and delivered it to Murphy, he's promised to take me home, but it's taking longer than I was hoping it would. So I've been using the time to do some thinking. Something good did come out of this whole affair, after all. I found out something absolutely amazing!
Dragons are real, even if they aren't in our dimension, and they need to be protected. So I have decided to form a "Save the Dragons" foundation. You can find out more at "Savedragons.com…" as soon as I get it fully set it up! We will keep these wonderful creatures flying—especially the ones with the brown coats.
This has been a long and incredible journey. At the moment, all I want to do is hold my girls close, and tomorrow I will finally be able to. I've almost made it home, a little wiser than I was, with a knowledge of places and people I never dreamed existed.
I have a feeling my adventures with Murphy's crew aren't completely over. After all, pirates have a nasty habit of turning up when you least expect them. And there's a sneaking suspicion in the back of my mind that there may be other dimensional journeys in my future. I hope not anytime soon…
—
I've managed to sneak a bit of pencil stub from the ship's doctor, and a few scraps of paper from the cook. I'm recording my thoughts with them so I can reveal Black Jack Murphy's infamy when I finally return to civilization.
There's a universal truth about pirates. They hunt treasure, and they don't care who they have to rob to get it.
There's a universal truth about dragons. They hoard treasure, and they really don't like for people to try and take it.
I was kidnapped by the infamous air pirate Black Jack Murphy and his crew of the airship The Lady Jean. They wanted me to chronicle their dragon hunts. Little did Murphy know where my sympathies lie! So, this journal — and the resulting CD, coming soon from Mage Records "Pirates vs. Dragons" — tell the true stories of Pirates vs. Dragons. The CD combines rousing sea shanties about pirates being pirates with songs about the majesty of dragons, and the journal details the privations I suffered. There's a little something for both sides here–and I bet you find a new favorite or two.