Podcast: Play in new window | Download
It's Star Wars Day for the official reboot of the Marc Gunn's Pub Songs Podcast. I'm gonna share with you a bunch of Star Wars pub songs, update you on my album Pirates vs. Dragons, and share with you the origins of my nickname, "The Celtfather".
May the Fourth Be With You!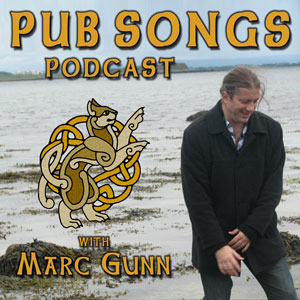 Pub Talk
* The "Pirates vs. Dragons: A Steampunk Adventure Journal" is now officially on sale on Amazon Kindle. This eBook tells the riveting tale of how I was shanghaied by the notorious air pirate, Captain Black Jack Murphy which led to the recording of my next album "Pirates vs. Dragons". The album will be officially released in July 2016. http://celticmusic.org/pvdbook
* Pirates vs. Dragons is officially ordered. CDs should arrive in about two weeks at which point I will mail all of the Kickstarter rewards at that time.
* Rebooting Pirates vs. Dragons podcast this week. This is podiobook version of the eBook that was just released on Amazon.
* Next week, on Thursday, May 12th at 8pm, I'm performing a Concert Window show of Irish Drinking Songs.
* I'm performing Saturday, May 14, Johnnie MacCracken's in Marietta, GA
* Special thanks to all of my patrons. I have 50 awesome Gunn Runners and Patrons who pledge as low as $1 per month which helps me more effectively promote my music, feed my family, and make a living as a musician. You'll get a free album when you become patron plus, you'll get a PDF copy of the new journal. Gold+ Patrons will get a download of "Firefly Drinking Songs" this month and can watch a replay of last month's Concert Window show.
http://marcgunn.net
Who's Playing the Pub Today
0:18 "Jedi Drinking Song" by Brobdingnagian Bards from Brobdingnagian Fairy Tales
5:53 "Lusty Young Sith" by Marc Gunn from What Color Is Your Dragon?
8:23 "Jedi's Dargle" by Marc Gunn from Sci Fi Drinking Songs
12:11 "Come and Be a Pirate" by Marc Gunn from Pirates vs. Dragons
14:27 "The Ballad of Jenny Malloy" by Marc Gunn from Pirates vs. Dragons
22:52 "Jedi Drinking Song Prequel" by Marc Gunn from Sci Fi Drinking Songs
Origins of "The Celtfather"
Where did "The Celtfather" nickname come from?
Brobdingnagian Bards broke up at the end of 2008. I was now a Celtic singer trying to find out where my music belonged. I was an American of Scots-Irish descent playing solo on the autoharp. I got my start performing at Renaissance festivals. If you're a part of the Irish music community, you know I was at the bottom of the barrel.
However, I had one thing going for me–Irish & Celtic Music Podcast. The show was getting 20-40,000 downloads each time it was released. I was helping a lot of bands find new fans. My Celtic Music Magazine was doing lots of CD reviews and was using MP3 downloads as a means to help bands and fans connect. I was doing a lot of good work. I was one of the early and definitely, most-intense promoters of Celtic music using the internet.
I was looking for a way to differentiate myself as a musician, podcaster and Celtic music promoter. I think it was around this time when I was contacted by a morning radio station in Maryland, I believe. I don't remember if they first used the term "Godfather of Celtic music online" or if it was someone else. But I do remember them calling me that on the air. I was a bit shocked to hear it. Then my eyes lit up. Why not?!
I am certainly not the Godfather or anyone special when it comes to Celtic music. But I have done a lot with Celtic music promotion. I started using the term in the intro of each show.
The response was…interesting. The term polarized people. Some stopped listening to the podcast. Others would see me at shows and call me The Godfather.
I don't remember if it was 2009 or 2010 when I was performing at DragonCon for a live recording of The Signal Firefly podcast. During my introduction, host Les Howard called me "The Celtfather". I loved it! It was not quite as pretentious sounding as "The Godfather of Celtic Music Online". It's just a name. It could be a band name if I wanted to use it. But then, I had already put so much marketing into Marc Gunn, I didn't really want to use it as my new "band". Instead, I just replaced "Bard" with "The Celtfather".
Until recently, I had never heard anyone have any problems with the name. It's just a fun name for a semi-Celtic musician who loves promoting indie Celtic music. I've been using it since and have enjoyed having a wee name to better describe what I do musically.

Final Notes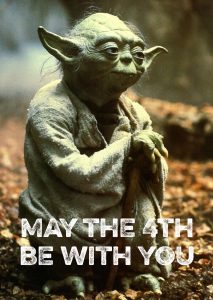 I hope you enjoyed this episode of the Pub Songs Podcast. You can get a free album of Celtic and Geek music when you subscribe to my mailing list at www.marcgunn.com.
The podcast is brought to you courtesy of my Gunn Runners on Patreon. You can support my music and podcasts for as little as $1 per month. Visit www.marcgunn.net for details.
The Pub Songs Podcast was produced by Marc Gunn, The Celtfather. If you enjoyed this episode, then please post a review on iTunes or your favorite podcatcher. As always support the musicians who support this podcast, buy their CDs, and then tell your friends to visit pubsong.com.
Subscribe to the Pub Songs Podcast
If you enjoy this show, then please subscribe to it on iTunes or your favorite podcatcher. Here's some links to make that happen.