Podcast: Play in new window | Download (Duration: 33:55 — 15.5MB)
Subscribe: iTunes | Android | RSS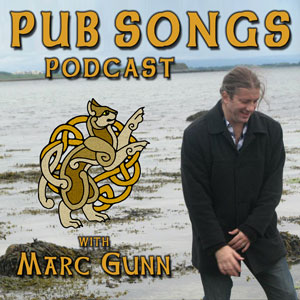 Now that I'm moved into my new apartment, I feel a little more relaxed for recording another show. And sure, maybe "rating songs" is not the best topic for a podcast, but I think it's interesting. That's why I talk about my secret philosophy of rating songs as I pour ALL my music into my iTunes.
Notes:
Year of the Kilt – Celtic Comedy Music
What are your tips for promoting your favorite band?
Upcoming Shows:
May 8: New Orleans, LA – Deutsches Haus – Spring Music Party
Jun 4-6: Arlington, TX – Texas Scottish Festival
Music:
"The Auld Triangle" by Finn's Fury
from What About Ya?
"The Road To Corrandulla" by Sharon Shannon/Frankie Gavin/Michael McGoldrick/Jim Murray
from Tunes
"Rolling Down to Old Maui" by Jim Hancock
from Rolling Home
"The McGrath Set" by The Langer's Ball
from Ships Are Sailing
"One By One" by John Pointer
from Schizophonic
"King for a While" by The Elders
Marc Gunn in the News:
Support the Podcast:
If this show entertained, you can return the favor…
Find out more about Marc Gunn and buy Celtic Music CDs…
First Published on Apr 26, 2010