Podcast: Play in new window | Download
This is Marc Gunn, The Celtfather. I'm a Celtic musician and podcaster. I thought it might be nice to have an episode of the podcast that lets you know about many of the things I do online. I don't think this will be a comprehensive list. But it should give you a great starting point to explore more my many free offerings online.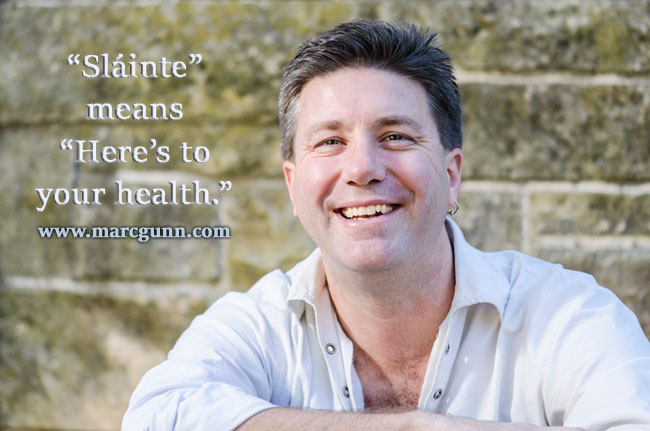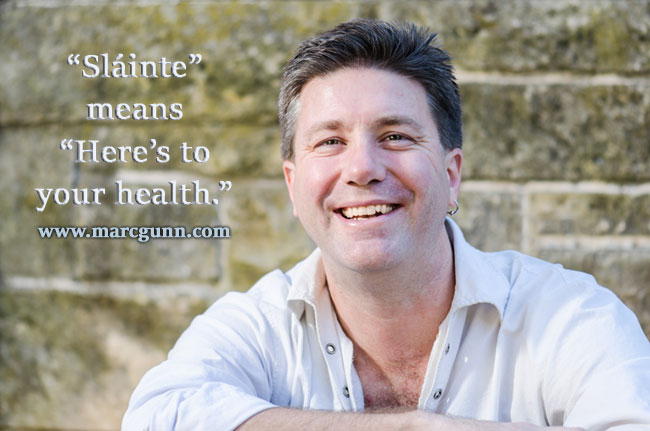 Download a Free Album of Celtic and Geek Music
To start, I want you to sample my music. Not just sample, in fact, I want to give you a free album of mine called Celtic Geek. It is a compilation of Celtic and Geek songs from my first 20 solo albums. The albums range from traditional Irish and Scottish songs to sci-fi comedy to instrumental autoharp music. This compilation features some of my most-popular songs. I want you to have them for free, if you so desire. Just subscribe to my mailing list. Sure, if you want to buy any of my CDs, you can at CelticMusic.org. But for now, I want you to just listen and enjoy.
You see, I am a big believer in fandom. If you love something, you should talk about it. You should share it. I know it's a challenge. It's one that I constantly face. To make it easier, I want to encourage you to download my music, use it your videos, share it on your website, social media, or in forums, and feel free to give some tracks to friends if you think it might make an impact in their lives. Yes, that includes burning an entire CD for someone if it'll bring some joy into their lives, even if you don't think they will buy the album themselves. I'm okay with that.
I want people to enjoy my music. But I need your help to get it in the hands of people who will.
Autoharp
You may notice something strange if you're listening for the first time or if you've seen me perform live. I play the autoharp. That bizarre, almost triangular instrument has 36 strings and 21 buttons on the front. Each button mutes all of the strings NOT in the chord. It makes for a fairly unique sound as it is. But you will not find another person who's autoharp-playing sounds at all like mine. That's because when I first started playing, I didn't know what the instrument should sound like. So I created my own sound by inventing a unique strumming pattern. I'm quite proud of it.
Brobdingnagian Bards
I perform solo through most of the year. However, my career truly began in 1999 when I started the Brobdingnagian Bards with my college dorm friend Andrew McKee. We combined Renaissance festival music with Celtic music and some sci fi comedy. We performed a couple thousand shows together until 2008 when we broke up. However, over the past couple years, we've started doing 1-3 concerts together per year.
Kilted Kings
In 2015, I started a band called Kilted Kings with Randy Wothke. He plays drums in the bagpipes and drums band, The Rogues. Our style is sort of contemporary Celtic with a much more traditional approach to the music than my normal Celtic Geek set. We have only one show we do for six weekends at the Louisiana Renaissance Festival.
Irish & Celtic Music Podcast
I am host of the award-winning Irish & Celtic Music Podcast. This is the largest Celtic podcast online and it features Celtic music from independent Celtic bands from around the globe. These are the guys, like me, who don't get much attention. I highlight their music with the hope of helping them find more fans. And for the fans, I give you an hour-long extravaganza of less talk, and more music! It's the music podcast that I want to hear.
The Celtfather Audio Blog
If you're listening to this podcast, then you should also be somewhat familiar with The Celtfather audio blog. I tried blogging for a long time, but I never felt good at it. So I decided to use what I know–podcasting. This podcast is a blog covering just about anything I love, from stuff about my music to interviews with other Celtic geeks, fun stuff for kids and the occasional Celtic music news.
What is a Celtic Geek?
I started performing at science fiction conventions in 2002. Since then, I found a lot of people who attend conventions also love Celtic music like I do. Many of them wear kilts, like I do. Many yearn to travel to Ireland, Scotland, and around the globe to experience Celtic culture, like I do. These are people I dubbed Celtic Geeks. They love Celtic music and they love sci fi and fantasy. I have a Celtic Geek community on Facebook for us to share.
My Fandoms
My favorite fandoms include: Firefly, The Hobbit and Lord of the Rings, Harry Potter, Star Wars, and Star Trek. I use many of these topics in my geek songs. In my teens, I was an obsessive player of Dungeons & Dragons. I don't have the time for it any more, but now and then you will catch me playing Magic: The Gathering. Feel free to ask me if I have time for a game at the next convention you see me at.
I love a wide variety of sci-fi and fantasy. Mostly TV shows and film. However, I've dipped my toes back into graphic novels in recent years, and I've been exploring a few books too. Oh and I got my start at Renaissance festivals, so faires and the Ren faire community hold a special place in my heart. In fact, Renaissance Festival Podcast was one of the first podcasts I started, though I've now passed it on to others.
Song Lyrics
I have an online song book of original songs that I've written on my website. I also created the Irish Song Lyrics website to share my love of traditional Celtic songs as well as to help teach budding musicians and music-lovers how to play these songs they way I learned them, by ear.
Why Cats?
You might notice a large number of songs about cats in my songbook. That's because I love cats so much that I recorded a series called Irish Drinking Songs for Cat Lovers that features traditional Irish and Scottish songs rewritten about cats.
Helping with Internet Marketing
I used to be one of the leading music marketing writers online. You can find a bunch of articles on my music marketing website. I love helping musicians which is again why I also have the Irish & Celtic Music Podcast. But really I love helping people. So if you are a musician, an artist, a writer or have a small business trying to make it online, drop me a line and lets talk. I'd be happy to do a little brainstorming with you if you like. Internet marketing is a passion of mine.
Internet Concerts
I am a family man with a beautiful wife and two adorable daughters. So I don't do too much touring. That's one of the reasons why I started doing internet concerts back in 2014. I try to do one at least once a month. You can subscribe to my exclusive Internet Concerts mailing list for more details.
I also have an internet street team, and mailing list. If you want to download some of my albums for free, you can do that by joining the street team. All I ask is that you post short reviews on iTunes and Amazon. Occasionally, I have other promotions as well.
Travel the World With Me
Do you like to travel? Wanna go to Europe with me? Once a year, I run a Celtic Invasion Vacation where I take Celtic music lovers and Gunn Runners to various places around the world. We travel to one destination and get to know the region by spending a week there. We've been Ireland, Scotland, Wales, Italy and more. It's an incredible experience, and I highly recommend travel in general. But I'd love to have you on an Invasion with me.
Communication
Podcasting is by far my main means of communicating with Gunn Runners, that is to say, fans of my music. However, I also have a YouTube page, where I share live recordings, podcasts, and other stuff. It's a lot of fun. So go check it out. I am also hosting Facebook Live events on my fan page.
Become a Patron of the Arts for Just $1 per Month
Finally, if you truly love what I do, you can also become a Patron of my music, art, and podcasts on Patreon. Patreon is a website where you can make a monthly pledge of $1, $10, $25, $100 or whatever to support my music. I try to offer bonus content every month including an exclusive podcast and blog. But most of the Gunn Runners who sign up tell me they do so just because they love all that I do for them with the many things you just heard me talk. If that's you, then I would be ever so grateful.
I love making music and I love making you happy. I don't do it for the money. Though the money allows me to keep making more music. But without you listening, I am nothing. So thank you for being a part of my glowing musical career. I really appreciate you.
Slainte!
What Does "Slainte" Mean?
Wait! I can't stop there. You need to know what slainte means. I use it a lot. It's Gaelic and it means, "Here's to your health".
Thank you again and Slainte!
PS. If you are not yet subscribed to The Celtfather audio blog, click here to subscribe.