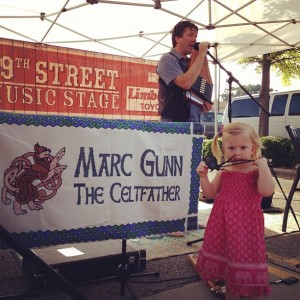 The music industry is changing. CD sales and digital downloads are being replaced by streaming music. Without steady sales, it's more difficult than ever to make a living as a musician.
Enter the Gunn Runners Club!
Gunn Runners (fans of my music) are joining the Club for as little as $1 per month to support my craft.  You become an official Patron of the Arts. In return, you get:
Behind the scenes stories and thoughts
Early access to my music
Early access to new videos
Exclusive Stories from the Road Podcast
Early access to Pub Songs Podcast
Access to a private Facebook community
Live concert recordings
Public thank you on social media
You can also Kickstart new CDs for $12 per month, and I'll send you autographed, physical CDs each time one is released, at least twice a year.
Here's a small sampling. Join your fellow Gunn Runners on Patreon!
Full Albums in ZIP Format
Music MP3s
Internet Music-Only Concert Recordings
Video Concert
Music Video Singles & Video Diaries
Random Bits of Fun
Marc Gunn, DJ for KSAM 108 FM: My first "podcast" where I pretended to be a DJ
Jonathan Talltale: A radio show I recorded as a kid inspired by "Fibber McGee & Molly"
Podcasts
Yes. I love to create podcasts. You'll enjoy these podcasts, sometimes even before regular listeners:
Stories from the Road (exclusive for patrons)
That's a lot of fun music, videos and entertainment that you will enjoy when you join me on Pateron.