I am back from The Shire. I'm wrapping my head around the weekend. It was incredible, beautiful, peaceful, fun, but there was a different feel. This year's ALEP (A Long Expected Party) just felt different. I'm still not sure why.
This was our fourth event. It's hard to believe I've gone back to Shakertown, Kentucky for nine years now. Each event has some magical moments. I played music more than ever, out in the grass, beneath a giant tree, up on stage before dinner, during evening festivities, and then back again in the Green Dragon Pub.
One of my favorite moments happened when I went out to a campfire on Friday night. Someone said, "let's have stories and songs". Then they asked me to sing. I replied, "I'll sing a song if one of you then tells a story". I sang. Then one by one, folks shared memories of past ALEPs and days long gone. Then I sang another song. On and on it went into the evening.
It's hard to believe it's over. And it's harder still to believe we won't get a chance to enjoy another ALEP for three more years! It's kind of sad, especially since my greatest lament for this year's event was that I didn't bring my girls along. I think Kenzie in particular would've had a blast meeting Bilbo Baggins instead of just seeing a picture with him. I will fix that for next time!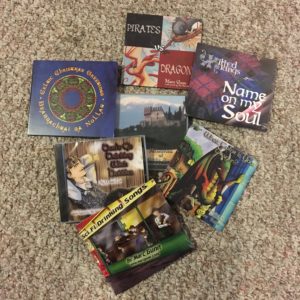 In honor of ALEP, I decided to make an incredible offer for Hobbit music fans. From now until the end of October, you can get my 6 CD Hobbit Music Collection for just $45! Plus, I'll even include some quick and easy download cards for some of these albums.
This is a great time to start shopping for Christmas and to get a lot of great music.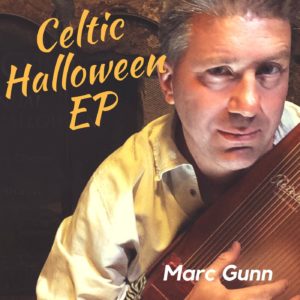 NEW SINGLE – CELTIC HALLOWEEN
My new 3-song single Celtic Halloween is on sale today! The single features new solo acoustic recordings of "I'll Drink From Dusk Til Dawn", "Won't You Come With Me" and "O'er the Way". You can get the album on iTunes, Amazon, and on Patreon (with a bonus track).
You can hear more about the album on last year's Celtic Halloween feature on the Celtfather Music & Travel podcast. Listen here.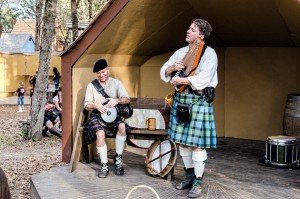 KILTED KINGS IN INDIANA THIS WEEKEND ONLY
Kilted Kings, my duo with Randy Wothke on drums, makes its debut at the Indiana Renaissance Festival this weekend. The show goes from 10 am to 6 pm on Saturday and Sunday and is located in Noblesville, Indiana. We have four shows daily. Come join us!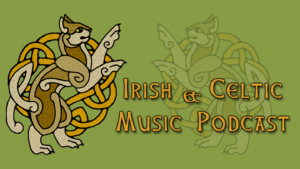 AWARD WINNING PODCAST
The Irish & Celtic Music Podcast won its THIRD award in the Podcast Awards for Best Podsafe Music. The win was announced on International Podcast Day on September 30. You can see all of the winners here. There's a video announcing the awards on the website. The Podsafe Music section is at 28:20 minutes into the show.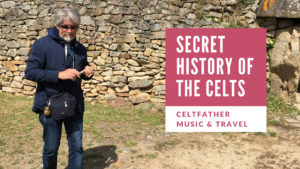 SECRET HISTORY OF THE CELTS
Did you know there's more to Celtic culture than Ireland and Scotland? I delve a little deeper into the history of the Celts before the seven Celtic nations. You'll also here some of my remarkable discoveries in Brittany. Please subscribe to Celtfather Music & Travel and listen.
That's all of the news for this week. Wow! There's a lot. I hope you found something that excites you.
I would love to hear from you. What's new? Are you still enjoying the newsletter, my podcasts, videos? What would you like to hear from me?
Thank you again for being a part of my music world.
Slainte!
Marc Gunn, The Celtfather.
PS. I want to thank my generous members of the Gunn Runners Club (join) on Patreon. I also want to send an extra-special thanks to my newest patrons: Margaret Bumby, Gina King Brown, Amanda, Carol Baril, and thanks also to Marie Alm who increased her pledge this month. Yesterday, I posted a review of ALEP and mention some of the challenges I am facing with the changing music business in the 21st century. I thank you for your patronage!

#celtfathernews #marcsmusings